In the fast-paced and unpredictable world of healthcare, the ability to respond quickly and effectively to life-threatening emergencies is of paramount importance. Healthcare providers, including doctors, nurses, paramedics, and other professionals, play a critical role in saving lives and providing immediate care during medical crises. To equip these providers with the essential skills and knowledge needed in emergency situations, the American Heart Association (AHA) offers Basic Life Support (BLS) classes specifically tailored for healthcare providers.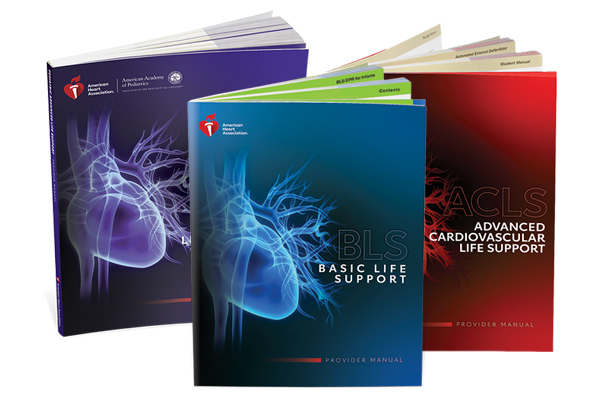 AHA BLS classes go beyond basic first aid training, focusing on advanced techniques and protocols designed to improve patient outcomes in cardiac arrest and other critical events. These classes offer a comprehensive curriculum that covers the latest evidence-based guidelines for high-quality cardiopulmonary resuscitation (CPR), the use of automated external defibrillators (AEDs), and the management of choking incidents.
One of the primary benefits of attending AHA BLS classes for healthcare providers is the acquisition of life-saving skills. Participants receive hands-on training and practice in performing CPR, including chest compressions and rescue breathing, which are crucial for maintaining circulation and oxygenation during cardiac arrest. They also learn how to effectively use AEDs to deliver timely defibrillation to restore normal heart rhythms. These skills can make a significant difference in the critical moments following a cardiac event, dramatically increasing the chances of survival for patients.
Another advantage of AHA BLS certification is its widespread recognition and acceptance in the healthcare industry. Many healthcare organizations, hospitals, clinics, and institutions require their staff to hold valid BLS certification. By completing an AHA BLS class, healthcare providers not only acquire the necessary skills but also fulfill a professional requirement and enhance their credentials. This recognition and acceptance of AHA BLS certification provide healthcare providers with a competitive edge in their careers and open up more opportunities for employment and advancement.
Furthermore, AHA BLS classes emphasize the importance of teamwork and effective communication during emergency situations. Participants learn how to function as part of a resuscitation team, coordinating with other healthcare providers and assigning roles and responsibilities. Clear and efficient communication within the team is essential for the smooth execution of life-saving interventions. By mastering these teamwork and communication skills, healthcare providers can optimize their collaborative efforts and enhance patient care during high-stress situations.
AHA BLS classes also ensure that healthcare providers stay up to date with the latest guidelines for CPR and emergency cardiovascular care. The AHA regularly reviews and updates its guidelines based on emerging research and scientific advancements. By participating in BLS training, healthcare providers learn the most current techniques and protocols recommended by the AHA. This ongoing education ensures that they are equipped with the knowledge and skills to provide the best possible care to patients, aligning their practice with evidence-based standards.
Moreover, the confidence and readiness gained through BLS training are invaluable assets for healthcare providers. By practicing critical skills in a simulated environment, participants develop a sense of self-assurance in their ability to respond effectively to emergencies. This confidence translates into better performance when faced with real-life situations, enabling healthcare providers to act swiftly and decisively, potentially saving lives and improving patient outcomes.
Additionally, AHA BLS classes often offer continuing education credits, allowing healthcare providers to fulfill their professional development requirements. These credits can contribute to maintaining licensure or certification and demonstrate a commitment to ongoing learning and skill development. By staying current with advancements in emergency care, healthcare providers enhance their competence and provide the highest level of care to their patients.
Lastly, the versatility of BLS skills is worth noting. While primarily designed for healthcare settings, the skills acquired through AHA BLS training can be valuable in various contexts. Healthcare providers trained in BLS are equipped to respond to emergencies not only within the hospital but also in community settings, during transit, or in situations where immediate medical assistance is needed. These transferable skills enable healthcare providers to make a difference beyond their traditional work environments, further extending their ability to save lives and provide aid.
In conclusion, American Heart Association BLS classes for healthcare providers offer numerous benefits that directly contribute to improved patient outcomes and the overall quality of healthcare delivery. These classes provide life-saving skills, industry recognition, enhanced teamwork and communication, updated guidelines, increased confidence, continuing education opportunities, and versatility in responding to emergencies. By investing in BLS training, healthcare providers strengthen their capabilities and reaffirm their commitment to providing optimal care when it matters most.