Argon oil is one of the most popular beauty ingredients used in cosmetics and hair products today. Here are 10 facts you might not have known about this golden wonder.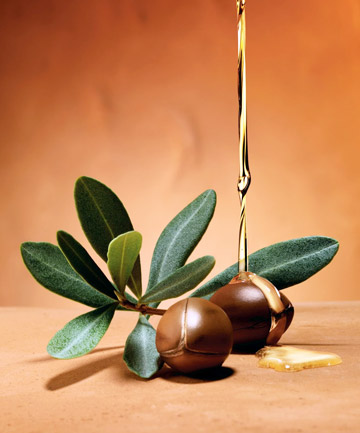 Argon oil is high in Vitamin E which allows your hair to be soft and controls the frizz. This overnight hair mask allows all the oils, vitamins and minerals to soak into your hair giving it that shine in the morning. Make sure to wash it out completely in the morning.
Nourishes Dry Skin
The best part about Argon Oil is its ability to lock in moisture in the skin to keep it hydrated. It is also good for eczema and psoriasis due to its anti-inflammatory properties. Add a few drops in the bath or even in your hand and rub it directly onto the skin for immediate benefits. Your skin will soak up the oil and leave your skin feeling rejuvenated and soft.
Lightens Stretch Marks
The Vitamin E contained in argan protects the collagen fibers in your skin which help improve the elasticity of the skin. This oil can be used during pregnancy and breastfeeding. Please keep in mind that once a stretch mark has become white; there is no more blood flow to that area so Argon Oil will not help.
Promotes Hair Growth
Vitamin E is liquid gold when it comes to hair growth. The vitamin provides nourishment to the hair follicles which can promote hair growth and reduce hair loss. It livens up dull hair as well as removes dandruff. Leave the oil in overnight and wash out with shampoo in the morning. Use this treatment 2-3 times a week.
Natural Hair Conditioner
Argon oil makes your hair soft and silky. The linoleic and Oleic acids support healthy hair cuticles and protect your hair from UV sun exposure. Start with just rubbing a little bit in your hair and avoid adding too much, otherwise you'll end up looking too greesy.
Treat Dry and Cracked Heels
There is nothing worse than looking at your heels after a long winter. After you wash your feet and pumice stone them, you rub warm argon oil onto the heels and leave them to soak. You can even leave it on your feet overnight. Repeat the process daily until you feel your feet are smooth and ready for summer.
Chapped Lips No More
Argon oil contains antioxidant properties which protect your lips against damage caused by the sun. It keeps your lips soft and supple and gives your lips a glossy look. Make a lip scrub using argon oil and sugar and scrub your lips once a week or even massage a drop of argon oil onto your lips daily.
Reduces Premature Aging
The fatty acids within argon oil help your skin fight off free radicals that reduce your skin elasticity. By using this oil, you will increase your skin's elastin as well as reduce the signs of age spots and fine lines and saggy skin.
Fight Acne & Scarring
The antioxidants contained in the oil helps heal damaged skin cells while the Linoleic acid reduces inflammation caused by acne. Argon oil does not have an overly greasy texture, so it will keep the skin moisturized and help reduce the appearance of scarring. Use the oil twice daily until the acne is reduced and the scars fade.
A Few Parting Tips
There are 2 types of Argon Oil. Make sure you choose the cosmetic one for your skin and hair.
Make sure that the oil you buy is fresh and has a light nutty odor to it.
Keep the oil out of the sun. Keep them in dark glass bottles.
Do not use this oil if you have a nut allergy.
Please also do a patch test on your skin before applying this oil to the rest of your body. If there is no reaction within 24 hours, it is safe for you to use this oil.
And there you have. 10 facts you should know about Argon Oil and how it can benefit your skin and hair in a natural and healthy way.  Enjoy using this astonishing oil today!