Most people consider the ability to smile an important part of being human. Our smile conveys feelings and information to other people. In addition to being a large part of a person's smile, teeth also have other important jobs that are necessary for health and well-being. For most people, acquiring a replacement to keep the ability to eat and have a nice smile is a necessity.
HISTORY OF DENTAL IMPLANTS:
There has been evidence of humans attempting to replace missing teeth 4,000 years ago in China where archaeologists have found remains containing carved pieces of bamboo tapped into the bone. More modern dental implants have been around since about 1965, but have become more available over the past few decades. Scientist Per-Ingvar Branemark developed implants for teeth accidentally while trying to develop easily removable screws that could be used in the body. Once he realized that titanium integrated with the bone surrounding it, he knew that it had implications in the dental implant dentistry.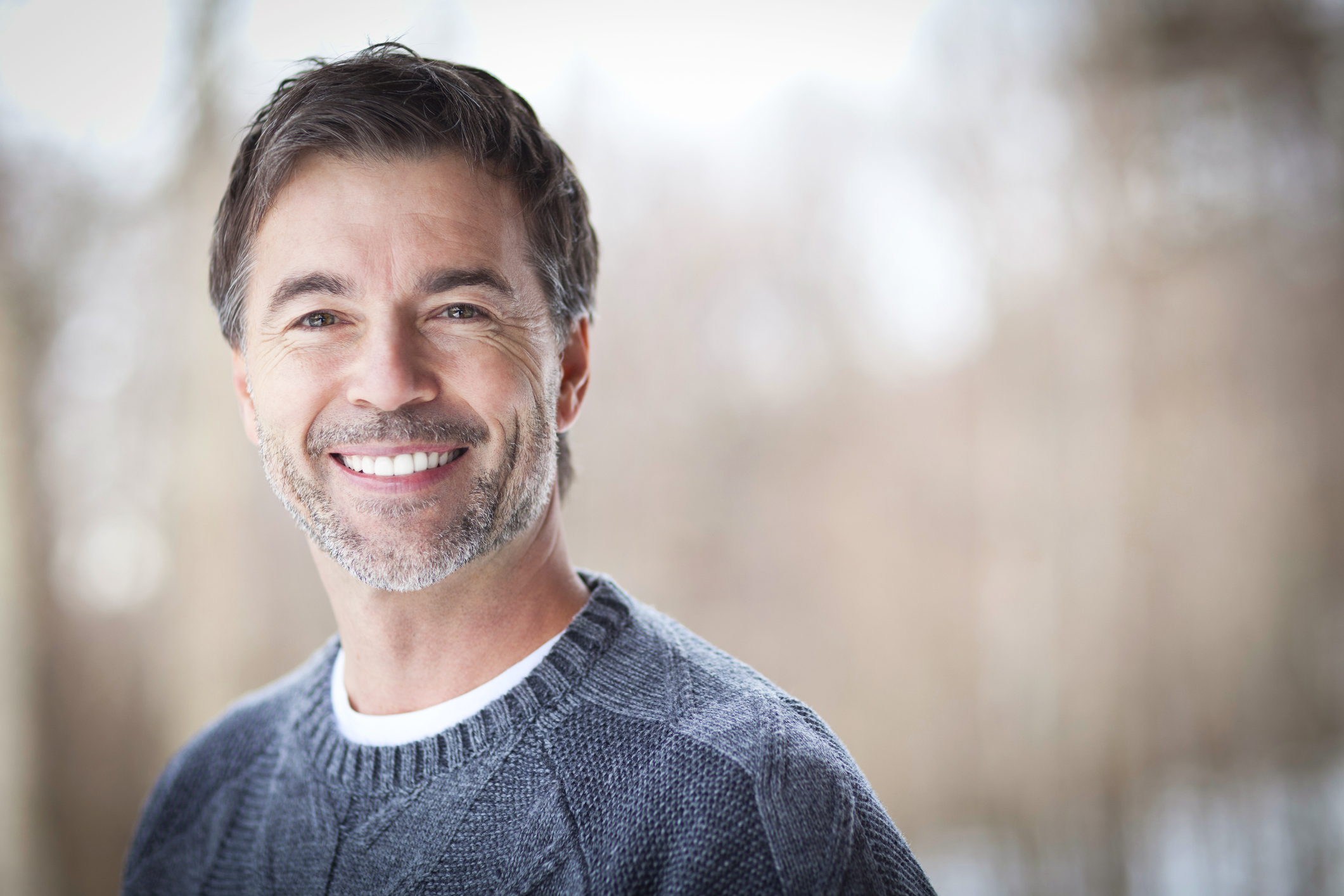 ALL ON FOUR IMPLANTS:
One dental implant contains the titanium screw, abutment and the implant tooth. But some people need more than just one tooth replaced. In these cases, dental implants are constructed by using four spaced titanium screws and abutments in the bone. Then, an acrylic denture is affixed to the four titanium implant screws, forming a permanent set or arch of teeth. This "one on four" method works for upper and lower arches. These teeth must be cared for much like regular teeth. Implants must be brushed and flossed at least twice a day, and most dentists recommend a water pick type device to clean under the implants.
PRICING AND INSURANCE: ARE DENTAL "TEETH IN ONE" DENTAL IMPLANTS COST EFFECTIVE?
Due to the technology involved, implants are more costly up front than dentures and bridgework. However, implants last longer and give a feeling very similar to natural teeth, so the price is worth it for many. Most dental insurances cover at least part of the expense of dental implants. Also, many dentists who provide this service offer payment plans or financing to help patients get the services they need. Pricing reflects the titanium screws, intravenous sedation used during screw placement, and zirconia or acrylic prostheses of the patient's teeth. The prices for doing all on four replacements for both upper and lower teeth can range anywhere from $36,000 to $90,000. There are other variables that can influence the cost as well. Although it is considered legal for any dentist to perform implant procedures, dentists should have advanced training and experience in the fields of dental implant dentistry and periodontics. The prices of dental implants may reflect this extended education and experience of the dentist. Other factors also affect cost. If patients require surgical procedures in bone grafting or gum surgeries, the cost will be higher. The materials used, diagnostic procedures and implant types also affect the overall cost of implant dentistry.
Many factors affect the cost of entire arch replacements. Although prices may range from $25,000 to $95,000, most agree that a good average cost to consider is about $35,000. Full top-quality dentures range from $4,000 to $8,000, with mid-grade and lower quality dentures costing even less. The longest warranty for top-quality dentures is a five to ten-year warranty. Most dentures must be replaced every three to eight years. Depending on the patient's age when dentures are first worn, the replacement costs of $4,000 to $8,000 over the years can really add up. If dental implants are properly cared for by patients, they can be expected to last up to twenty-five years. In the end, denture replacements could end up costing as much as dental implants.
OTHER CONSIDERATIONS:
In addition to considering the price, improved quality of life with dental implants can be important to patients as well. Dental implants can also be made to look more like natural teeth which affects a patient's looks. If you are interested in learning more about dental implantology in King of Prussia, PA, seek the experts of King of Prussia Periodontics and Dental Implants or visit www.kopperio.com.