If you didn't know, dogs make the best workout partners They never complain about long runs or cancel on you last-minute. They are always excited to follow you out the door, and that energy can be contagious. A research from Michigan State University found that pup owners are 40% more likely to exercise more than folks who don't have a pet. Even if you are just taking your pooch for a walk, that counts as a work out routine. You can burn as many as 150 calories in just half an hour!.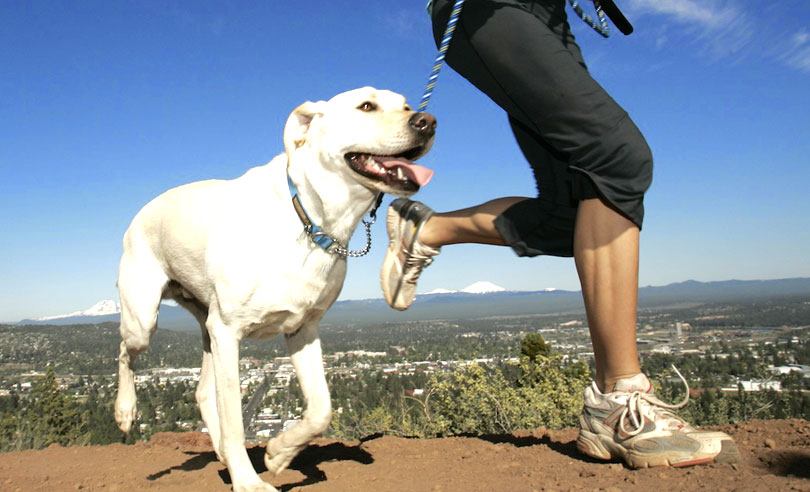 Running is even better. And if you are concerned your little dog won't keep up, don't worry, the truth is that most small pups have more energy than larger breeds. Just be careful during the heat seasons since dogs don't sweat like humans do. And if you like running at nights, get a dog light, it will keep him seen and protected during those after sundown walks.
If your dog is exuberant, try letting him keep up with you as you pedal!. Biking is perfect for dogs with lots of energy, meanwhile you are getting a great workout and burning tons of calories. And if your boy likes chasing squirrels and birds, consider using a bicycle device called the springer. It attaches the lead to your bicycle's frame and absorbs the shock of sudden tugs.