Summer is here, and while it does bring numerous possibilities for fun activities, it can also present a challenge when it comes to staying hydrated in the hot weather. Constant sunshine and intense heat means we sweat more and need to drink plenty of fluids and it is easy to forget this fact when you are out and about doing various activities.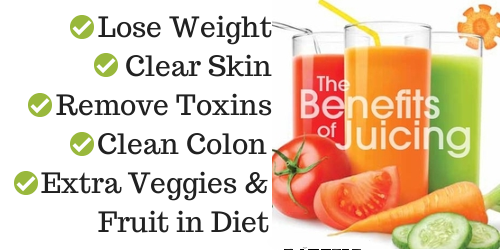 Fortunately, there is an effective, tasty solution to this problem. Juicing has been gaining popularity in the last couple of years because it is the best way to secure a perfect intake of nutritious ingredients that hydrate the body, especially during the summer heat. More than 90 percent of all minerals our body needs in order to properly function comes from raw fruits and vegetables. With this in mind, it is a logical step to create a fun and refreshing option that will keep you hydrated and healthy during long summer days.
The best way to juice raw vegetables and fruits is to take the freshest possible ingredients and create an enjoyable drink by using your blender or juicer. This meal will contain an enormous number of anti-oxidants that will keep you young and healthy, as well as a large number of minerals that your body needs in order to function properly. Juicing is popular all across the world because it brings results very quickly, and presents a great opportunity to start living healthier.
Not sure what to use in your juices? You can use all sorts of fruits and vegetables, including apples, oranges, grapefruit, berries, kiwi, cucumbers, celery, carrots, and more. You can mix it up and try various recipes and see what you like. There are plenty of juice recipes online that you can choose from and don't forget about the wonderful site, Pinterest, as a means to save your favorite juice recipes.
In addition, numerous dietary supplements will greatly improve the effects of juicing. Try some cleansing herb teas and capsules from Doctors Design that will help you detox and give you wonderful nutrients that your body will love.
Juicing is better now than it ever was because we have access to numerous different fruits and vegetables from all around the world. Simply gather some fresh fruit and vegetables and begin with a new way of healthy living.  A healthy diet and intake of dietary supplements will not only help you help your body nutrition wise, but will have an incredibly positive impact on how you feel as well. You will gain a new source of energy and optimism after just a short time, so go ahead and start juicing today.