When you are looking for a quick, healthy pick-me-up that is tasty AND healthy, look no further than these no bake energy bites. These little bites are not only delicious, they are super easy to make!
Just follow these easy directions: Mix, roll, enjoy!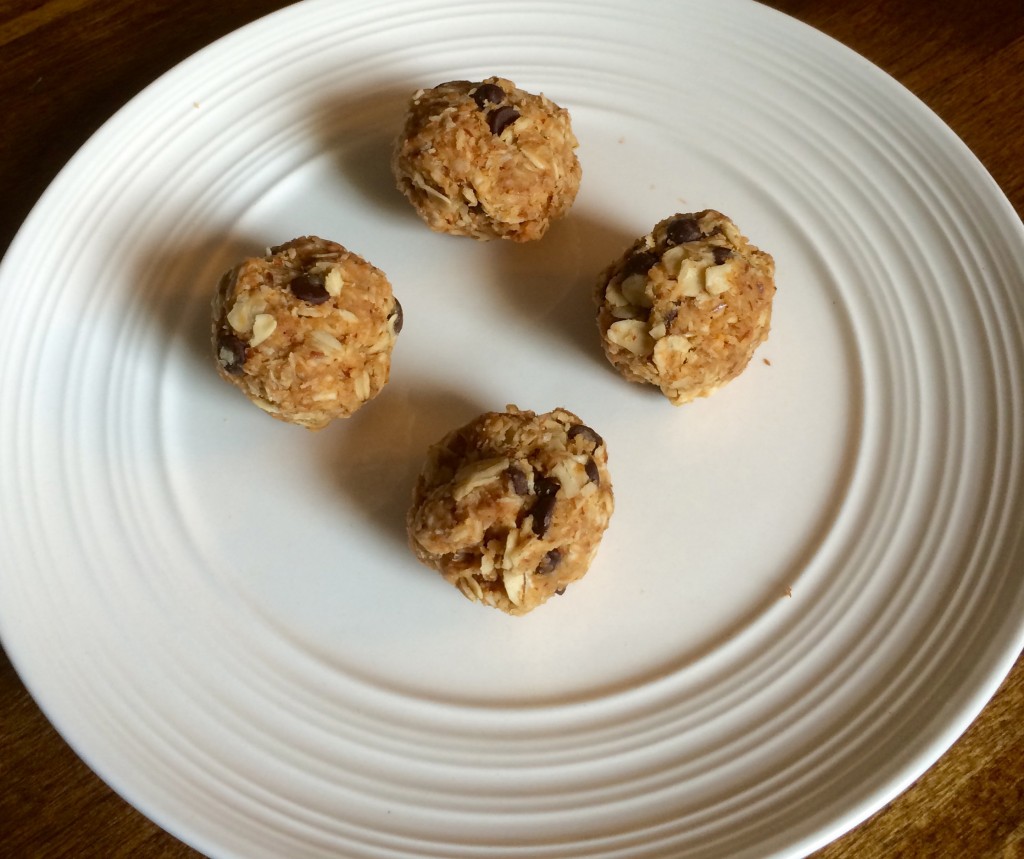 Ingredients:
1 cup Old-fashioned Oats (I like Bob's Red Mill, but you can use any)
2/3 cup Toasted Coconut flakes*
1/2 cup Peanut Butter (no salt added!)
2 scoops protein powder (I used Quest chocolate protein powder)
1/2 cup Mini Chocolate Chips (or organic cacao nibs)
1/4 cup Raw Honey or Agave Nectar
1/4 cup 100% Natural Maple Syrup
2 Tablespoons Melted Coconut Oil
1 Tablespoon Chia Seeds (Optional)
1 Teaspoon Vanilla Extract
Directions:
Melt coconut oil in a microwave safe bowl. Add maple syrup and honey (or agave) and stir.
Add the coconut oil mixture to the rest of the ingredients in a large bowl
Mix well!
Put the mixture into the refrigerator for about 15-20 minutes. This process will help make the mixture easier to roll into the balls.
Roll into 1 inch balls. Mixture will be sticky; adding water to your fingertips will help.
Don't be afraid to get creative with how you are shaping the balls either! You can make them smaller or larger, but we prefer 1-inch balls.
This recipe can be tailored to your unique tastes. Feel free to change up some of the recipe with your own twist, such as different tasty protein powders. Get creative and enjoy these tasty energy balls!