How aware are Dental Practitioner's on the safety of their patients, and staff members when speaking of infection control?
To date researchers of the most prominate Universities such as  Harvard, Washington, Iowa have found the further they research bio-film the more complex it is once again stating the obvious, they remain baffled.
One of the most over looked areas in Dentistry is the breeding ground of Bio-film in the extension network of the evacuation lines. The biofilm's ability to manipulate other proteins in a negative way, spreading incurable disease into our community throughout our communities if not eradicated is inevitable.  We must find a solution that is cost effective and works.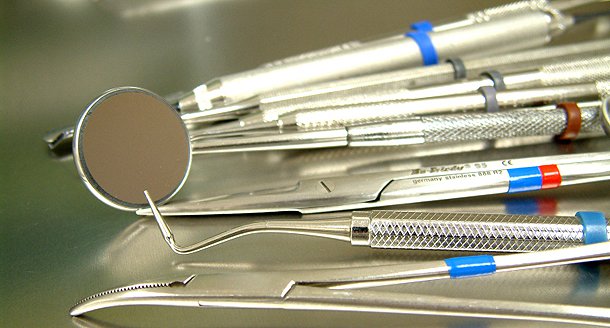 OSHA in the USA mandates, even if followed to the absolute, the problem will not resolve this monster from raring up its ugly head.  OSHA states the evacuation lines must be cleaned at the end of the day.  Our evacuation system cleaner eliminates this need and creates a 24/7 protocol that keeps your lines clean and clear.
For over 20 some year's research, environmentalists have spoken on natural chemicals to eliminate the mainstream issue. This is only a wrench thrown in the way of leaving Dental offices with confusion about effectiveness.
Now we have a product that works that is cost effective and makes infection control easy.  Try using the VacuClear System.  It is easily used and available in your area.  Soon available at www.mydentistchoice.com in India and beyond, it provides a link to a video on how to use this system that is advanced for your practice.  In the USA it has been long known to make your dental evacuation system clean and clear with minimal efforts.  It is now available around the world and specific to your system.  Link to the provider above to see how this can work for you and make your practice ahead of mandated protocols.  See how to use this new and revolutionary product at https://www.youtube.com/watch?v=yJycxuDBV2k.  Pre order your today!  If you have questions contact us at mc@tricomdentalproducts.com.
Author H. M. Cantor