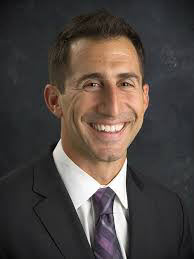 Are you seeking a more youthful appearance? Have you even considered cosmetic plastic surgery? For many people seeking a younger look, the inside of their mouths (and a visit to a periodontist) might be a better place to start.
Facial Support is Critical
While facial proportions vary per individual, the fact is that our maxillary (upper) and mandibular (lower) jawbone structure not only supports our teeth, it also helps set the proportions of the lower third of the face. When we maintain our teeth, gums and subsequent bone tissue, this lower third stays in the correct proportion to our middle and upper thirds of the face. But when you lose teeth, you also lose the critical teeth roots that help keep the jawbone in place.
Patient missing bone and gum structure can see "hollow" areas in the cheeks since the jawbone can actually shrink significantly to further exaggerate the loss of teeth. Furthermore, missing upper front teeth can cause lips to sag inward, resulting in a thinner-looking, older smile. The more teeth an individual is missing, the more prominent the effect. And missing teeth will likely lead to great difficulty chewing and speaking.
Picture the cartoonist's version of an older person. The nose and chin seem closer together. The cartoonist is depicting the same sort of facial structure "collapse" you might notice when teeth are missing and the jawbone has deteriorated. What's more, wrinkles will appear and deepen around the lips and cheeks (which are no longer properly supported), causing an older appearance. No amount of cosmetic surgery will achieve that elusive youthful appearance until the lower third support of your face is addressed.
Replacing Teeth
Traditional dentures that sit on top of the gum line simply don't effectively solve this "structure" problem. These dentures can replace teeth, but they won't do anything about the important bone deterioration that results from severe tooth loss. In fact, dentures can put pressure on the bone beneath the gum causing it to deteriorate even further.  On the contrary, when the replacement teeth are held in place with implants, the jawbone function is restored, thwarting the sagging effect. Titanium "roots" of the dental implants actually stimulate the jawbone to stay healthy. Dental implants won't shift, and are natural looking and comfortable. Your new smile via dental implants not only makes for great photos, it allows you to chew and speak properly again, effortlessly.
All-on-4™
One of today's most popular teeth replacement procedures, "All-on-4" utilizes as few as four dental implants and a fixed prosthesis that functions like the teeth it is meant to replace. Surgical treatment is done in one day and you will have your new teeth that same day.  Patients obtain a new lease on life with dental implant procedures like this that provide the feel and look of real teeth.
The Tooth of the Matter
The teeth are part of the scaffolding of your face.  Before visiting a plastic surgeon, why not contact a periodontist? Ask to view before and after pictures that illustrate how various procedures work.  By reconstructing your intra-oral structure again, we can help visually reshape the face, notwithstanding regaining the ability to smile broadly, and chew food normally. The end result may be more natural than a surgical facelift, giving you the more youthful appearance you seek.
Byline:  Philip L. Fava, II, DMD, MDSc, partners with Robert A. Levine, DDS, FCPP, FISPPS at the Pennsylvania Center for Dental Implants and Periodontics, located at Einstein Center One, Suite 211-212, 9800 Bustleton Avenue, Philadelphia, PA 19115. The practice provides "All-on-4™ dental implants; SameDay Smile® or "Smile Zone" dental implants; implant, crown and bridge implant restorations; reconstructive dental surgery in addition to LANAP® laser treatment of periodontal disease.