Taking small snack bars every three hours has become an indispensable habit for anyone seeking a healthy diet. In addition to keep the metabolism accelerated, protein bars are great for controlling appetite before main meals.
Do you have no idea about healthy snacks? To add them to your routine, there are some tasty and nutritious options of fast snacks to always have at hand. Check it!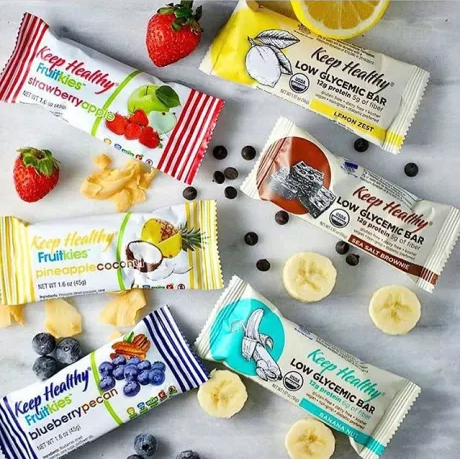 Fruits
Fruits are a great healthy snack option! In addition to being delicious, they are rich in vitamins and fiber. For a complete snack, you can associate them with another type of food, such as a skimmed yogurt. For all the benefits, try varying the fruits.
Oilseed mix
Oilseeds are practical to load and full of nutrients: proteins, vitamin E, B vitamins, selenium, potassium and omega-3. They have anti-inflammatory action and are sources of fatty acids, which increase the good cholesterol and decrease the bad. If your goal is to lose weight, be aware of the amounts, because the oilseeds are caloric. Choose the salt free options.
Cereal bar
It is a very practical snack to carry in the bag and comes in low glycemic snacks. Watch for the label and make good choices: give preference to fiber-rich, low-saturated, and preferably low-calorie bars.
Whole-grain bread with white cheese
It is a complete snack because it has the complex carbohydrate associated with lean protein. For a snack, the nutritionist suggests 1 slice of whole grain bread with 1 slice of white cheese. When choosing your bread, be sure to check the amount of whole-wheat flour in the product's composition as well as the amount of fiber in the label. Whole-wheat flour should be the first item in the list of ingredients.

Keep Healthy offers snacks in 36 flavors safety process to preserve their natural nutrition and they are better alternative to the several chemically processed snacks available in market.