The work of a pharmacy technician is fast-paced and patient-oriented, with many complex details to process quickly and accurately. In most cases, pharmacy techs are employed at a pharmacy, but they can also find work in a nursing home or drug store. Regardless of the location, a variety of skills are necessary to be successful in this field. These include: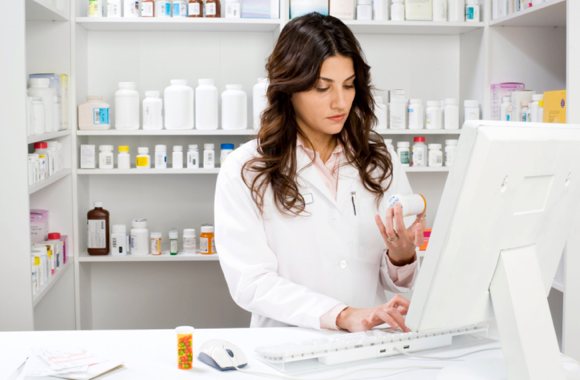 Attention to detail: Pharmacology is all in the details. Whether you're measuring out a prescribed quantity of medication or processing insurance information, you will need to pay close attention to the minute details involved. This ensures a positive experience for the patient and helps maintain regulatory compliance.
Organization: As a pharmacy tech, you will be expected to handle data, documents, medications, and related items every day. Keeping an orderly workplace is vital to maintaining efficiency in your work. In addition, you will need to be an expert in managing time since you will often have multiple tasks to fulfill all at once.
Pharmacological knowledge: The vocabulary you will be using on a daily basis involves numerous pharmacological terms. Naturally, you need to know these in order to ensure patients get the medications they need in the right amounts. In addition, you will need to know the proper methods for measuring, labeling, and packaging medications.
Customer service: Pharmacy technicians work with people all day, every day. Patients should have a positive experience working with you, so strong customer service skills are a must.
Computer skills: Processes such as filing and billing are handled with computers these days. You will need to be competent in using various programs, including Word, Excel, and email, in addition to being able to quickly learn any other programs your employer may use.
Mathematics: You need to add, subtract, multiply, and divide in order to measure the correct amount of medication to provide to patients. This will also help in pricing medication.
Processing and verifying information: Patients will provide you with insurance and prescription information that will need to be processed accurately. This involves following written directions and filing information in the proper channels.
Language: While not necessarily a requirement for working as a pharmacy tech, knowing multiple languages can go a long way toward landing a position, especially if you know English and Spanish.
Seeking pharmacy technician certification can help you develop the skills you need to successfully help patients with their prescriptions. In addition, certification will prove to employers that you have all the requisite abilities and knowledge.