Any avid athlete knows that selecting the proper footwear for their exercise can make a monumental difference in comfort and performance. Bad athletic shoes can leave even the healthiest athletes nursing painful shin splints or aching joints. Therefore, it's important to know what kind of shoes fit your needs and what traits to look for in the best footwear.
Before you start shopping for your newest athletic shoes, here are some helpful tips that will ensure you're buying quality shoes that can protect your health: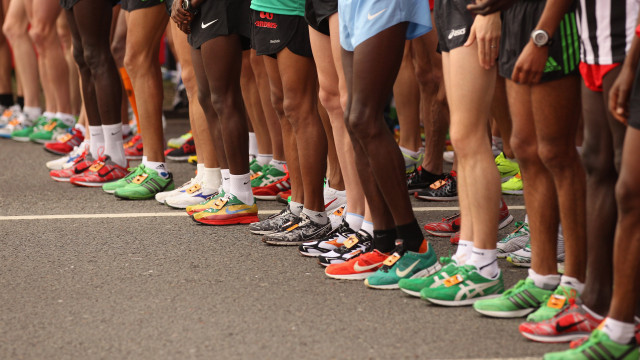 Figure Out Exactly What Kind of Shoes Your Body Needs
Every human has a unique set of feet. They vary in width, flatness, size, and more. Therefore, you'll need to determine exactly what kind of shoe fits your unique feet. If you're not sure what your feet require, talk to an athletic footwear specialist who can help you evaluate your foot arches, width, and necessary level of support.
Prepare Before You Start Shopping
Believe it or not, your feet can change sizes throughout the day depending on the level of activity you have engaged in. Typically, your feet are at their largest toward the end of the day because they swell as you go about your regular activities. As a result, it might be a smart idea to shop during the later hours to ensure that you are buying shoes that will fit at all times.
Surprisingly, it is possible for your feet to change sizes as you age. Even if you think your feet haven't changed in ten years, it never hurts to have a store assistant get you sized properly. Just because you are a certain size in your Timberland boots, doesn't necessarily mean you will be the same size in your running sneakers.
Wearing the incorrect size of shoes can lead to ingrown toenails, blisters, Achilles tendonitis, hip problems, and all sorts of painful side effects, so it's better to be safe than sorry.
Take the New Shoes for a Test Run
You wouldn't purchase a car without taking it out for a spin first, would you? Apply the same theory to your shoes. Ask the store manager if you can take the shoes out for a run around the block. Many stores even have a treadmill available so that you can get a feel for how the shoes work with your feet.
Forget the concept of "breaking in" a fresh pair of shoes. If the shoes don't feel comfortable during your first test run, don't get them. They should feel supportive right from the start.
Pay Attention to the Traits of Specialty Athletic Shoes
Although it might seem like any good pair of running shoes will do the job, every brand has unique qualities that serve specific purposes. Some shoes are extremely light while others have more cushiony insoles. Don't wave these features away; they could actually have a significant impact on how your shoes feel. Think about the activities you will use the shoes for and purchase a pair that is built to improve your performance, not hinder it.
Don't Overpay for Your Perfect Pair
If you are in a frequent runner or someone who seems to go through shoes rather quickly, purchasing athletic footwear can become a pricey habit. A recent online study says the average price of a running shoe purchased in-store is approximately $121 dollars. Most people can't afford to fork over that much every few months, even if their shoes are becoming dangerously worn-out.
However, you might not have to shell out such a large sum if you play your cards right. The same study indicated that most consumers could save up to 38 percent by shopping online rather than in person. You can also watch for sales, coupons, and other ways to save. Consider signing up for an email list with your favorite stores and they might even send you special promotions that can save you a significant amount of money.
On the Other Hand, Don't Underpay
If you stumble across an impressive pair of athletic shoes for less than $20 dollars, you might want to be a little suspicious. There's a reason the best athletic shoes are often a little pricey: they are made of high-quality materials that will provide adequate support for your exercise habits.
Don't let your desire to save money get in the way of purchasing shoes that will last a long time and protect your feet's health. Instead, watch for bargains on shoes from trustworthy brands that were previously more expensive.
Think Before You Buy
Choosing a new pair of athletic shoes can seem like a daunting and pricey task, but it doesn't have to be if you pay attention to your needs and any opportunities to save a little money. Analyze what styles and features your feet can benefit from and talk to in-store specialist who can provide you with reliable and accurate advice. Before you know it, you'll be showing off your new athletic shoes that enhance your performance while keeping your feet in tip-top shape.